http://news.yahoo.com/utah-mom-upset-over-judges-hair-cut-punishment-101438323.html
"An eye for an eye, that's not how you teach kids right from wrong."
No its a hard crack on the ass with a belt or wooden spoon. Both of which I am sure you as a disciplinary lack the skills to deliver so there fore cut your rodent child's hair off to prove a point. They want to be bad ass well now they are bald bad asses and to be honest they should have let the other mom cut your kids hair off until she felt the punishment was enough.
parents today are friggin retards and want WAY to desperately to be their kids "friends". This is one reason I choose not to have them, if I cant legally punish and beat the shit out of my own kids to discipline I do not see a desire to keep this waste of a species procreating. The end of us hopefully starts with me because if you let children run society the way they have been.... well read lord of the flies!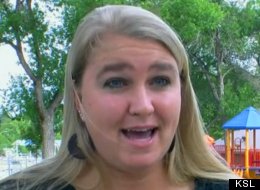 Oh she just looks like a buffoon!
Does she remind you more of Fred Flinstone or Barney Rubble?